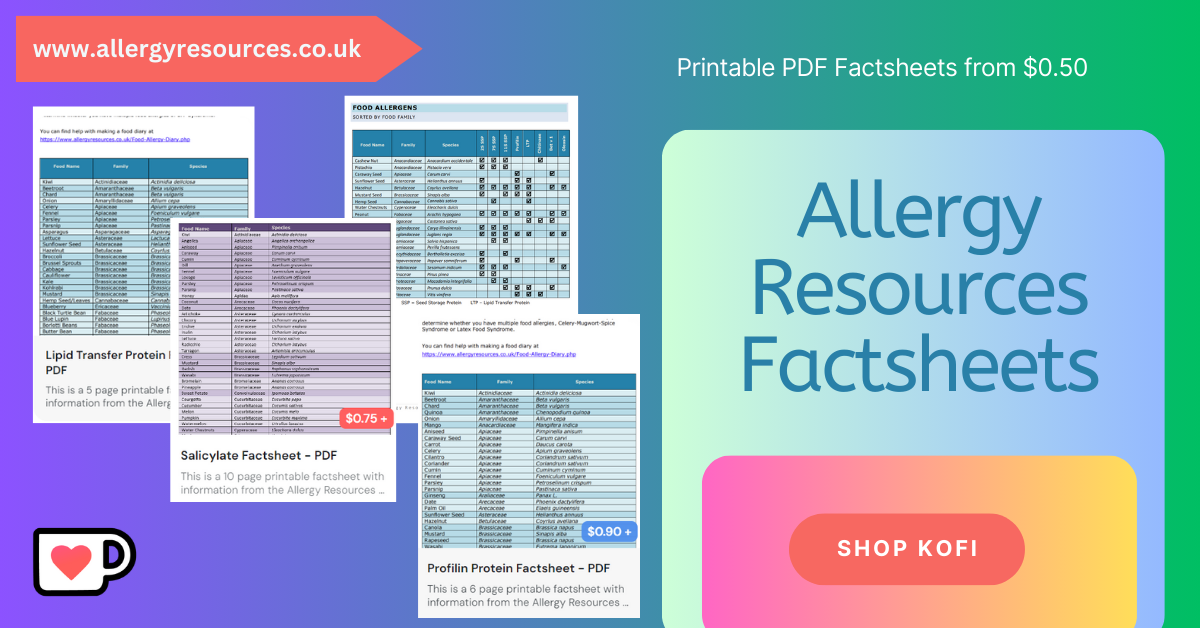 CHIVE ALLERGY
Key Allergens
Chives are in the
Allium
family, this group also contains
onions
,
garlic
and leek.
Patch testing using chives can cause false-positive reactions because of diallyl disulfide which is released when the herb is chopped. This chemical acts as an irritant on the skin. Diallyl disulfide is used as a garlic flavouring in food and garlic oil.
An allergy to chives after ingestion is more commonly linked to Non-IgE allergy than a true IgE allergy. It is important if you think you are allergic to complete a food diary to ensure you are not eliminating large groups of food unnecessarily. There are tips on
how to make a Food Diary
here.
Food Intolerances
Chives are one of the few fresh foods that contain a moderate amount of
sulphites
. Sulphites are inorganic salts commonly used in pickles and preservations and have the potential to cause symptoms of food intolerance to those sensitive to sulphites. This food intolerance is more common in asthmatics. Most people see an improvement in symptoms after a change to a low sulphite diet.
Chives are also a low FODMAP food.
FODMAP
stands for
F
ermentable
o
ligosaccharides,
d
isaccharides,
m
onosaccharides
a
nd
p
olyols. Foods high in FODMAPs can cause symptoms of food intolerance, affecting the gastro intestinal system and this can be mistaken for a true IgE food allergy.
Chives are a food low in salicylates.
Salicylates
can cause gastrointestinal food intolerance symptoms in people who are sensitive to salicylates. Chives can be eaten by those following a low salicylate diet.
You can read more about
Food Intolerances
on the dedicated Food Intolerance Page.
Associated Syndromes
An allergy to chives is associated with contact dermatitis and urticaria (hives and wheals on the skin).


Cross Reactivity
Chives are in the Alliaceae plant family, other plants in this family are garlic, leeks and onions. If your allergy is severe these plants may also cause allergic reactions.




Resources
Websites
Articles and Journals
Let me know if you found any of these interesting or useful. If you spot an article or research that you think is interesting you can message me or tag me on Facebook or Twitter - links at the bottom of the page.