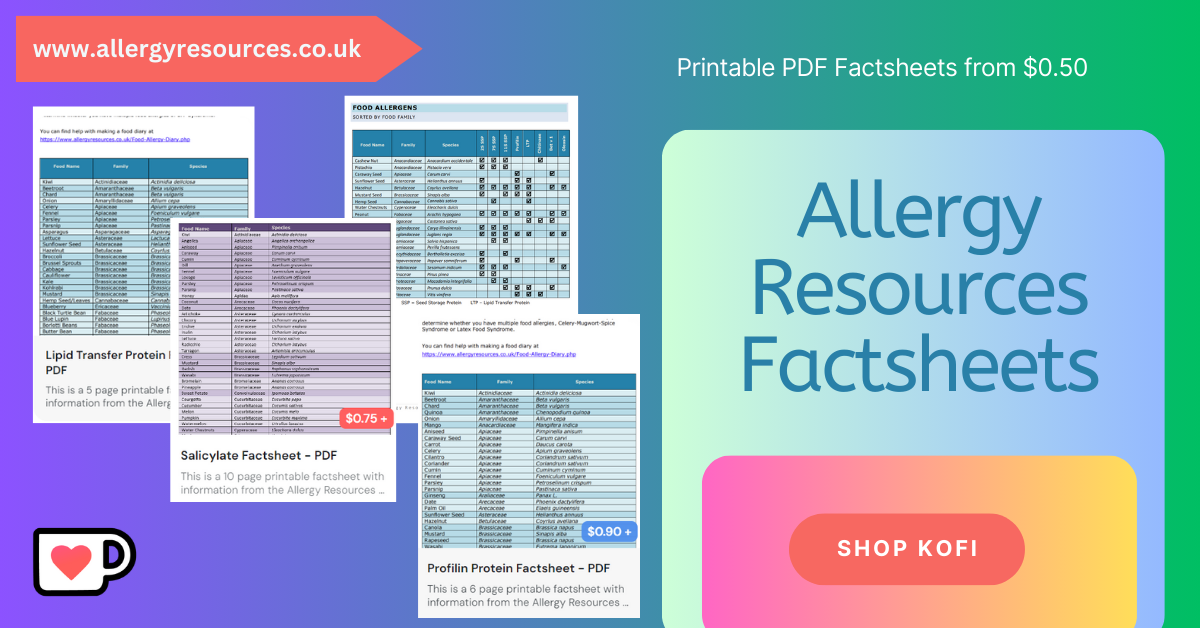 CRANBERRY ALLERGY
Key Allergens
Cranberries are in the Ericaceae family of plants. Other plants in the this family include blueberries, huckleberries and heathers.

In Scandinavia cranberries are called lingonberries.

It is a small, red and very bitter tasting berry, so is more commonly used in baking, fruit juices and fruit preserves than eaten raw.


Food Intolerances
Fresh cranberries are low in histamine, but are high in histamine if they are canned or processed, so should be avoided if following a low histamine diet.
Cranberry is a food high in
salicylates
. Salicylates have the potential to cause worsening of asthma, swelling, itching and hives. They can also cause food intolerance symptoms in people who are sensitive to salicylates.
You can read more about
Food Intolerances
on the dedicated Food Intolerance Page.
Associated Syndromes
Cranberry allergy is not currently associated with any allergic syndromes.


Cross Reactivity
Other plants in the Ericaceae family of plants include blueberries and huckleberries, if you suffer from an allergy to cranberries then you may also suffer allergic symptoms when eating these foods.

Note these food lists are not exhaustive, the most up to date information is on the Cross Reactivity Tool.




Resources
Websites
Allergen Encyclopedia - Cranberry
ATP Science - Salicylate Food List
Articles and Journals
An updated review on chemical compositions, biological capabilities, and clinical benefits of cranberries, 2023
Bioactive Phenolic Compounds from Lingonberry (Vaccinium vitis-idaea L.): Extraction, Chemical Characterization, Fractionation and Cellular Antioxidant Activity, 2022
Safety of cranberry extract powder as a novel food ingredient, 2017
Allergy to lingonberry: A case report, 2004
Let me know if you found any of these interesting or useful. If you spot an article or research that you think is interesting you can message me or tag me on Facebook, Instagram or Twitter - links at the bottom of the page.