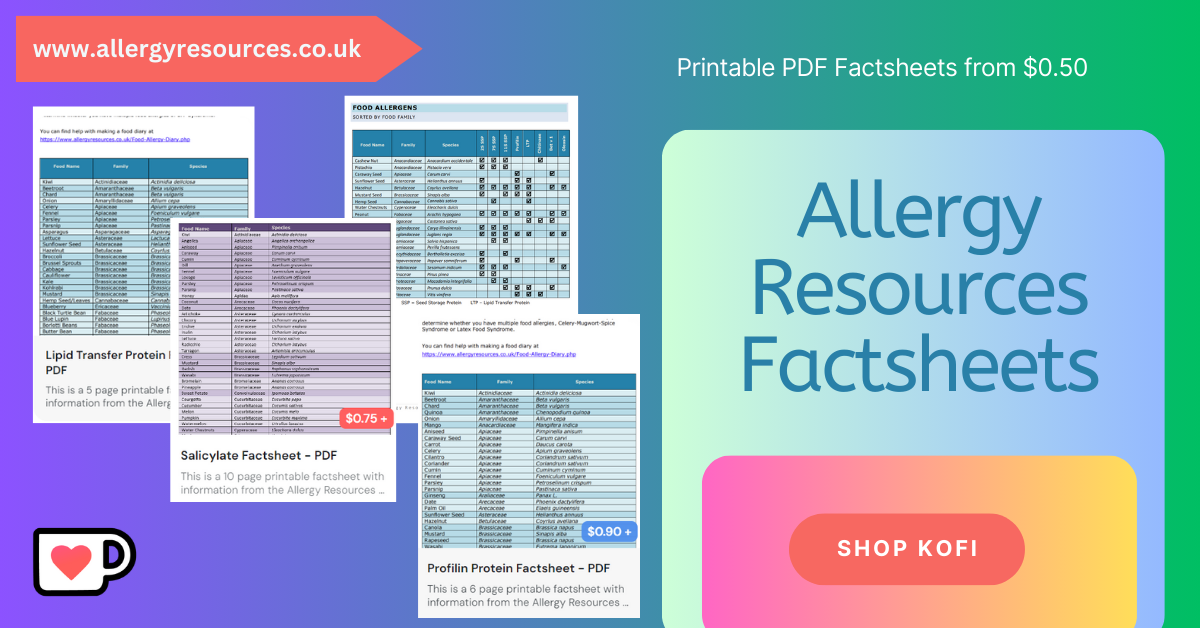 GUAR GUM ALLERGY
Key Allergens
Guar gum is a product made from seeds of the guar plant (also called cluster beans). This is in the Fabaceae family of plants, which are also known as legumes.

It is a heavily processed product which is used as a thickener and stabiliser in many foods.

Processed additives have an E-Number to help easily identify them on products, the E-Number for guar gum is E412.

As it is derived from legumes, it is naturally gluten free and is used in free from products to act as a stabiliser in place of wheat gluten.

Guar gum doesn't have any identified food allergens, but can cause food intolerance like symptoms, such as bloating and digestive issues. This is due to the way guar gum reacts with water in the intestines rather than a true food allergy or intolerance.


Food Intolerances
Guar gum is a low FODMAP food.
FODMAP
stands for
F
ermentable
o
ligosaccharides,
d
isaccharides,
m
onosaccharides
a
nd
p
olyols. Foods high in FODMAPs can cause symptoms of food intolerance, affecting the gastro intestinal system and this can be mistaken for a true IgE food allergy.
You can read more about
Food Intolerances
on the dedicated Food Intolerance Page.
Associated Syndromes
Guar gum is not linked to any allergic syndromes.


Cross Reactivity
Other plants in the Fabaceae family include various beans and peas, lupin, chickpeas, fenugreek, soya (edamame), green beans, lentils, liquorice, mung beans, peanuts, runner beans and tamarind.

Note that these food lists are not exhaustive, the most up to date information is on the cross reactivity tool.




Resources
Websites
DermNet NZ - Food Additives and E Numbers
Allergen Encyclopedia - Guar Gum
FARE - Food Additives and Allergies
What Allergy - Soya Allergy and Guar Gum
Articles and Journals
Food allergens in oral care products, 2023
Anaphylaxis to food additives, 2022
Allergy to food additives, 2019
Food-Induced Anaphylaxis: Role of Hidden Allergens and Cofactors, 2019
Allergic Respiratory Disease in Healthcare Workers: If Not Latex, What Else? 2018
Immune reactivities against gums, 2015
Anaphylactic shock to guar gum (food additive E412) contained in a meal substitute, 2007
Frequency of Atopic Dermatitis and Relevance of Food Allergy in Adults in Germany, 2006
Let me know if you found any of these interesting or useful. If you spot an article or research that you think is interesting you can message me or tag me on Facebook, Instagram or Twitter - links at the bottom of the page.