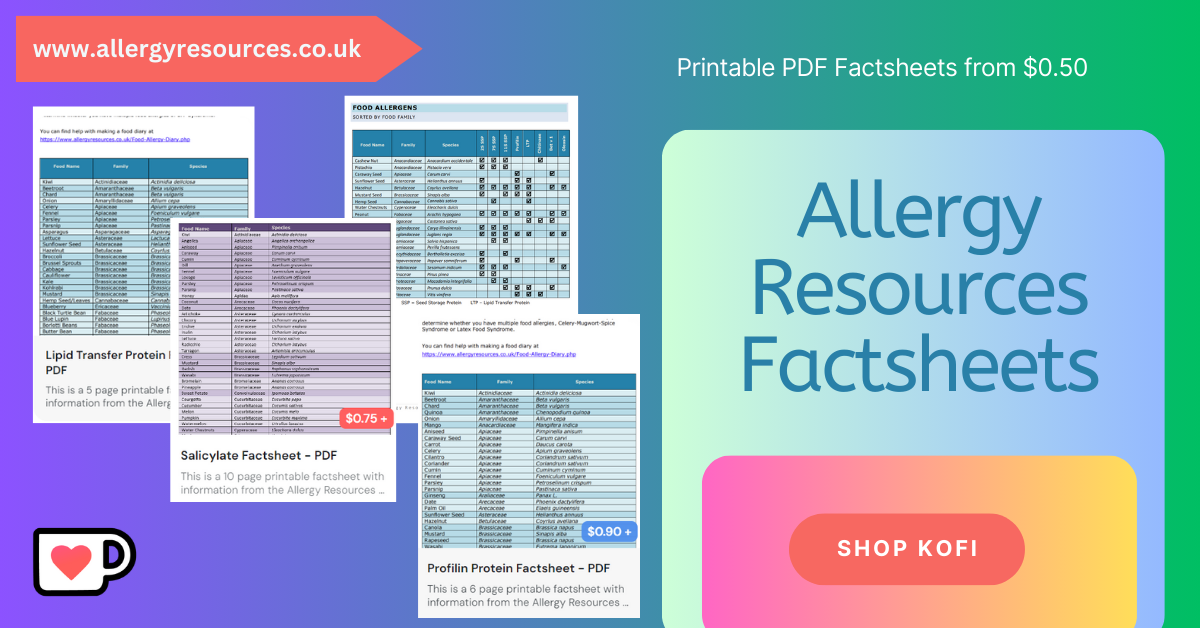 HICKORY NUT ALLERGY
Key Allergens
Hickory nuts are classified as tree nuts and as such are in the top 14 allergens which have to be declared on food packaging in Europe. They are in the
Juglandaceae
family of plants, walnuts and pecans are also in this plant family. Pecans and hickory nuts are both in the same genus,
Carya
, so are very closely related.
Though not officially recognised by the WHO (World Health Organization), there is lots of documentary evidence of allergies to the pollen of pecan and hickory trees. The offending allergen has not yet been identified
As they are so closely related to pecan nuts it is likely that hickory nuts contain
2S seed storage proteins
,
7S seed storage proteins
and
11S seed storage proteins
.
Food Intolerances
Pecans are a low FODMAP food, as hickory nuts are so closely related it is likely that they are also low FODMAP.
FODMAP
stands for
F
ermentable
o
ligosaccharides,
d
isaccharides,
m
onosaccharides
a
nd
p
olyols. Foods high in FODMAPs can cause symptoms of food intolerance, affecting the gastro intestinal system and this can be mistaken for a true IgE food allergy.
Hickory nuts are a food low in
salicylates
, so is suitable for those people who are sensitive to salicylates.
Tree nuts including hickory are considered to be low in
histamine
, so suitable to eat for those who are eating this type of food.
You can read more about
Food Intolerances
on the dedicated Food Intolerance Page.
Associated Syndromes
Hickory allergy is not currently associated with any allergic syndromes.


Cross Reactivity
Other food containing 2S albumin seed storage proteins are cashews, peanuts, brazil nuts, mustard seed, rapeseed, turnip, chickpeas, hazelnuts, pistachio, buckwheat, soya, sunflower seeds, walnuts, kiwi, castor beans and sesame seeds.

Other foods containing vicilin like proteins not mentioned in the list above are lupin, lentils, macadamia, peas and mung bean.

Almonds are the only other tree nut containing legumin proteins not mentioned in either of the above cross reactive lists. So if you are additionally allergic to almonds as well as hickory nuts this may be the protein you are reacting to.

Please note that the food lists above are not exhaustive, the most up to date information is on the Cross Reactivity Tool.




Resources
Websites
Articles and Journals
Let me know if you found any of these interesting or useful. If you spot an article or research that you think is interesting you can message me or tag me on Facebook or Twitter - links at the bottom of the page.