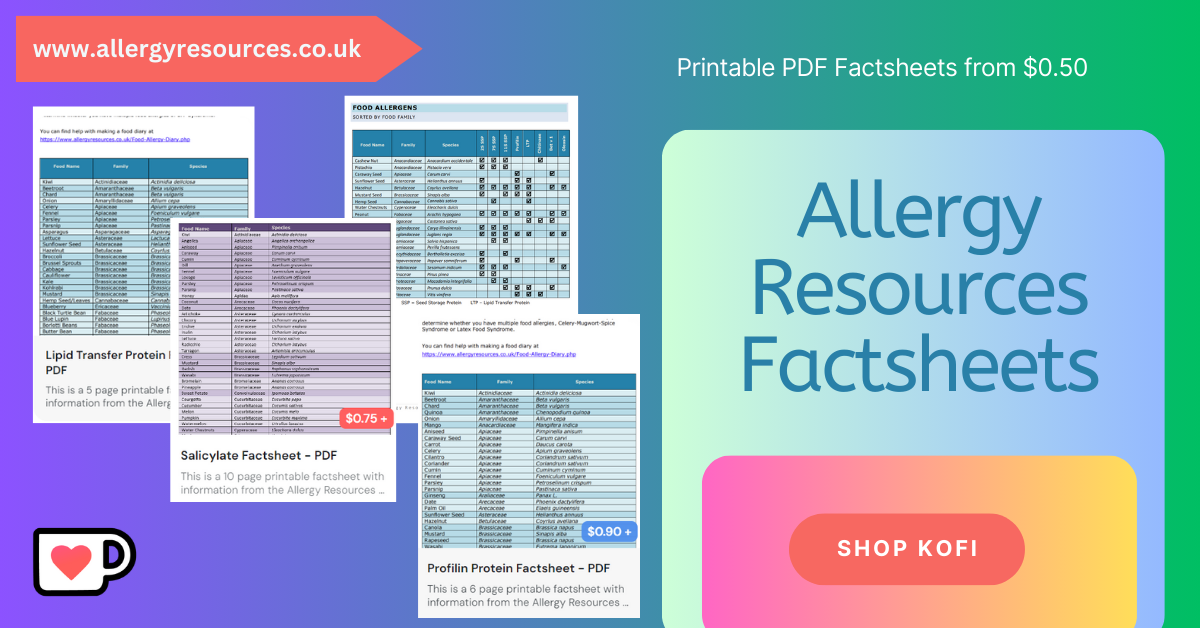 LAVENDER ALLERGY
Key Allergens
Lavender is a plant in the family of plants which includes other aromatic herbs including basil, sage, thyme and oregano.
Lavender is mostly used for its aromatic properties in essential oils and cosmetics. It can also be eaten fresh or dried as a light floral flavouring in sweets, syrups and cakes.
Geraniol, linalool and linalyl acetate are the main offenders for causing contact allergic dermatitis and irritation of eczema. These are strong essential oils present in lavender which are responsible for the fragrant smell.
There is a higher incidence of allergy to lavender in those who work with the plant, like pickers, gardeners and people who work with essential oils.
As food allergens, other aromatic herbs are high in salicylates - which you can read about on the
Food Intolerances
page. It is unlikely to be a food allergen as it is generally consumed in such small amounts.
Associated Syndromes
Lavender allergy is most strongly associated with allergic contact dermatitis, but also with phytophotodermatitis, where the skin is not immediately irritates by contact with lavender. Exposure to the sun activates certain chemical in lavender which can then cause blisters on the skin like burns. Washing the skin after handling lavender can reduce these types of reaction.


Cross Reactivity
Lavender is in the Lamiaceae family of plants which includes basil, chia seeds, lemon balm, marjoram, mint, oregano, rosemary, sage and thyme. If you suffer from allergic reactions after contact or eating these herbs you may also be allergic to lavender.




Resources
Websites
DermNet NZ - Phytophotodermatitis
National Eczema - Hidden Fragrance Contact Allergens
Articles and Journals
A review of the bioactive components and pharmacological properties of Lavandula species, 2023
Contact sensitizations in massage therapists with occupational contact dermatitis: Patch test data of the Information Network of Departments of Dermatology, 2008–2020, 2022
What Is New in Occupational Allergic Contact Dermatitis in the Year of the COVID Pandemic? 2021
Contact allergy and allergic contact dermatitis caused by lavender: A retrospective study from an Australian clinic, 2019
Aromatherapy and occupational allergic contact dermatitis: two further cases due to lavender oil and other essential oils, 2016
Lavender oil lacks natural protection against autoxidation, forming strong contact allergens on air exposure, 2008
Let me know if you found any of these interesting or useful. If you spot an article or research that you think is interesting you can message me or tag me on Facebook or Twitter - links at the bottom of the page.