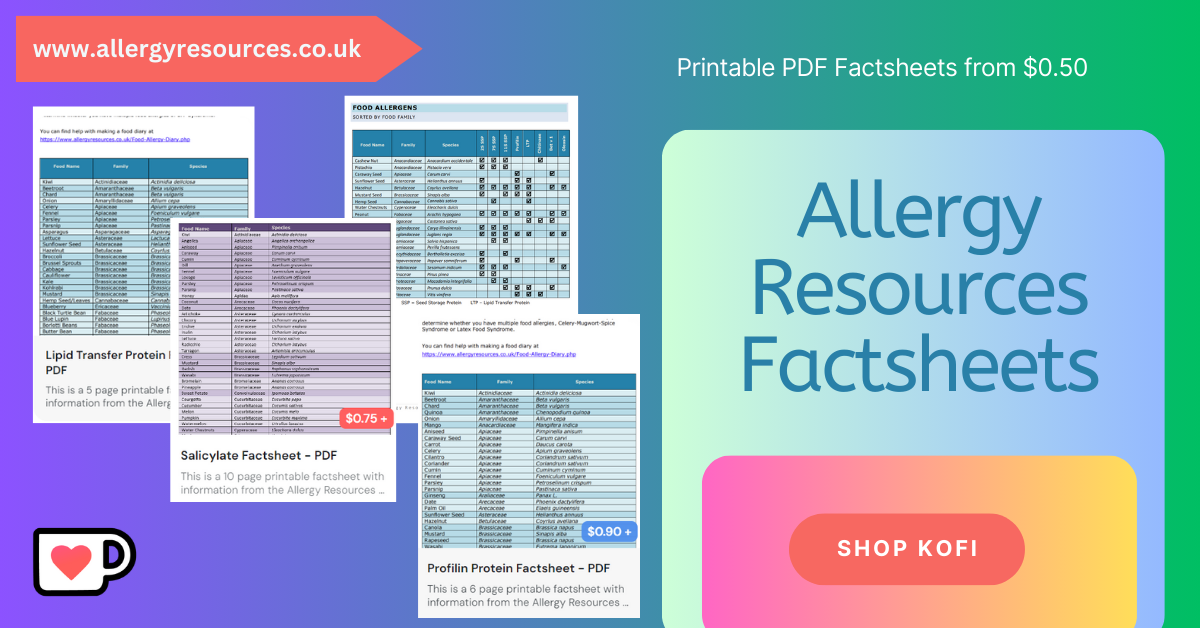 LEMON BALM ALLERGY
Key Allergens
Lemon balm is a plant in the Lamiaceae family of plants. Other plants in this family include mint, basil, chia seeds, marjoram, oregano, rosemary, sage and thyme. It is commonly found in Europe and Asia, but can now be found all over the world. It is very closely related to mint, but with a light lemon scent and taste and is used in the same way in teas, pesto and other flavourings. It is the main flavouring of carmelite water, a drink made by infusing white wine and lemon balm.

Like mint, lemon balm contains lots of essential oils, the most allergenic are considered to be linalool and geraniol. Both of these essential oils can be linked with allergic contact dermatitis.




Food Intolerances
Lemon balm is high in
salicylates
. Salicylates have the potential to cause worsening of asthma, swelling, itching and hives as well as food intolerance symptoms in people who are sensitive to salicylates.
You can read more about
Food Intolerances
on the dedicated Food Intolerance Page.
Associated Syndromes
An allergy to lemon balm is sometimes associated with allergic contact dermatitis.


Cross Reactivity
As there are no identified food allergens in lemon balm, cross reactivity is linked to other aromatic herbs in the same family of plants inlcuding mint, marjoram, oregano, sage and thyme.




Resources
Websites
DermNet NZ - Limonene and Linalool
Science Direct - Melissa officinalis
ATP Science - Salicylate Food List
Articles and Journals
Application of direct peptide reactivity assay for assessing the skin sensitization potential of essential oils, 2022
Medicinal benefits of lemon balm (Melissa officinalis) for human health, 2022
Angioedema Due to Lamiaceae Allergy, 2018
Chemical composition and in vitro antioxidative activity of a lemon balm (Melissa officinalis L.) extract, 2008
Antibacterial and Cytotoxic Activity of Nepeta cataria L., N. cataria var. citriodora (Beck.) Balb. and Melissa officinalis L. Essential Oils, 2007
Let me know if you found any of these interesting or useful. If you spot an article or research that you think is interesting you can message me or tag me on Facebook, Instagram or Twitter - links at the bottom of the page.