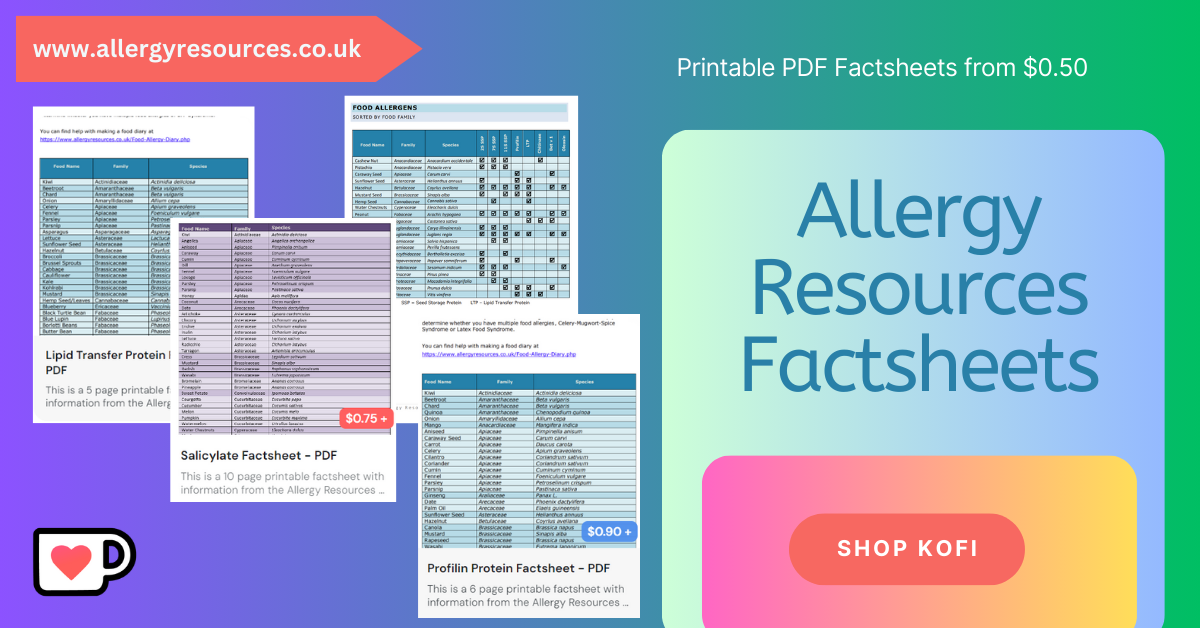 LIQUORICE ALLERGY
Key Allergens
Liquorice (spelt licorice in the US), is a plant in the
Fabaceae
family where the root is used to make the flavouring for medicines and sweets. The
Fabaceae
family are all
legumes
, which includes other plants like tamarind, beans, pulses, lentils, soya and peanuts.
Liquorice contains the essential oil anethole, which may cause contact allergic dermatitis in some people.
No allergenic proteins have been identified in liquorice, but it has a laxative effect if eaten in large quantities which can sometimes be mistaken for a food allergy.
Glycyrrhizin is a an extract from the root of the licquorice plant and is used in traditional medicine.
Food Intolerances
Liquorice is high in
salicylates
. Salicylates have the potential to cause worsening of asthma, swelling, itching and hives as well as food intolerance symptoms in people who are sensitive to salicylates.
You can read more about
Food Intolerances
on the dedicated Food Intolerance Page.
Associated Syndromes
There are no associated allergic syndromes related to a liquorice allergy.


Cross Reactivity
Other plants in the Fabaceae family of plants include many varities of beans, green beans, chickpeas, fenugreek, soya, gums, lentils, mung beans, peas, peanuts, tamarind and lupin.

Note that these food lists are not exhaustive, the most up to date information is on the Cross Reactivity Tool.




Resources
Websites
ATP Science - Salicylates Food List
NZ Medsafe - Liquorice Side Effects
Articles and Journals
Allergic contact dermatitis from glycyrrhetinic acid contained in a cream for palpebral eczema, 2022
Anti-pseudo-allergic components in licorice extract inhibit mast cell degranulation and calcium influx, 2022
Allergic Contact Dermatitis to Licorice Root Extract, 2019
Two cases of allergic contact dermatitis due to skin-whitening cosmetics, 2015
Hypertension induced by liquorice tea, 2015
Risk and safety assessment on the consumption of Licorice root (Glycyrrhiza sp.), its extract and powder as a food ingredient, with emphasis on the pharmacology and toxicology of glycyrrhizin, 2006
Allergic contact dermatitis due to glycyrrhizic acid as an ingredient of a hair restorer, 2003
Let me know if you found any of these interesting or useful. If you spot an article or research that you think is interesting you can message me or tag me on Facebook, Instagram or Twitter - links at the bottom of the page.