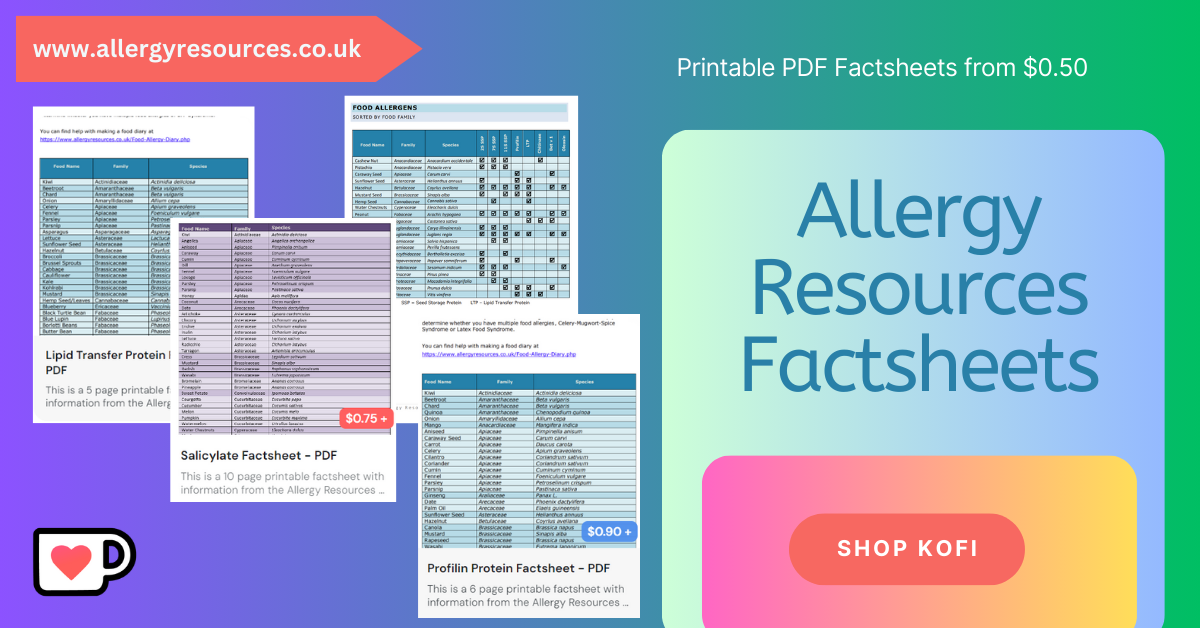 OLIVE POLLEN ALLERGY
Key Allergens
There are 15 pollen allergens associated with olive pollen, they are all allergens associated with airways.
Ole e 1 is a glycoprotein, it has high cross-reactivity with the main allergens of other plants in the
Oleaceae
family. Ole e 1 is the marker allergen for diagnosing these linked allergens and they are often called "Ole e 1-like". Most patients with olive pollen allergy are linked to this allergen. Ole e 2 is a
profilin protein
, these are panallergens and can cause allergies across multiple species of plants and foods.
Ole e 7 is a
Lipid Transfer Protein
(LTP), which can cause serious allergic reactions across multiple plants.
Ole e 3 and 8 are
polcalcin proteins
, these are calcium binding protein commonly associated with pollen germination. These proteins are highly cross reactive and also considered to be panallergens.
Olive pollen is more common in warmer European climates. Pollen season is between April and June. This varies from country to country. It is considered to have medium to high allergenicity.
Sensitisation to olive pollen does not mean you should avoid eating olives or using olive oil, there is very little evidence that there is cross reactivity through food. You can read more about olive food allergy on the
Olive Page
.
Associated Syndromes
An allergy to olive pollen is strongly associated with seasonal allergic rhinitis (hayfever).

An olive pollen allergy is also linked to asthma, rhinoconjunctivitis and atopic dermatitis.


Cross Reactivity
Other Ole e 1 pollens include pigweed, sugar beet, crocus, ash, privet, grasses, plantain, mesquite and lilac.

Other plant pollens which contain polcalcin proteins are ragweed, alder, birch, timothy grass, lilac and mugwort. There is also a polcalcin protein in turnips which is associated with this allergy presenting itself as a food allergy.

Other plants containing profilin inhalant allergens are ragweed, wormwood, birch, sunflower, mugwort, plantain, poplar and oak. Profilins are also found as food allergens in kiwi, celery, peanut, chilli, watermelon, orange, hazelnut, melon, carrot, strawberry, soya, walnut, lychee, lupin, apple, cherry, almond, peach, pear, mustard, tomato and aubergine.

Other plants containing inhalant LTP allergens are wormwood, mugwort and plane. Foods containing LTP include kiwi, strawberry, sunflower, walnut, apple, mulberry, pea, apricot, cabbage, peanut, chestnut, celery, lemon tangerine, orange, lettuce, lentil, lupin, mustard, cherry, plum, almond, peach, pomegranate, raspberry, tomato and grape.




Resources
Websites
Articles and Journals
Let me know if you found any of these interesting or useful. If you spot an article or research that you think is interesting you can message me or tag me on Facebook or Twitter - links at the bottom of the page.