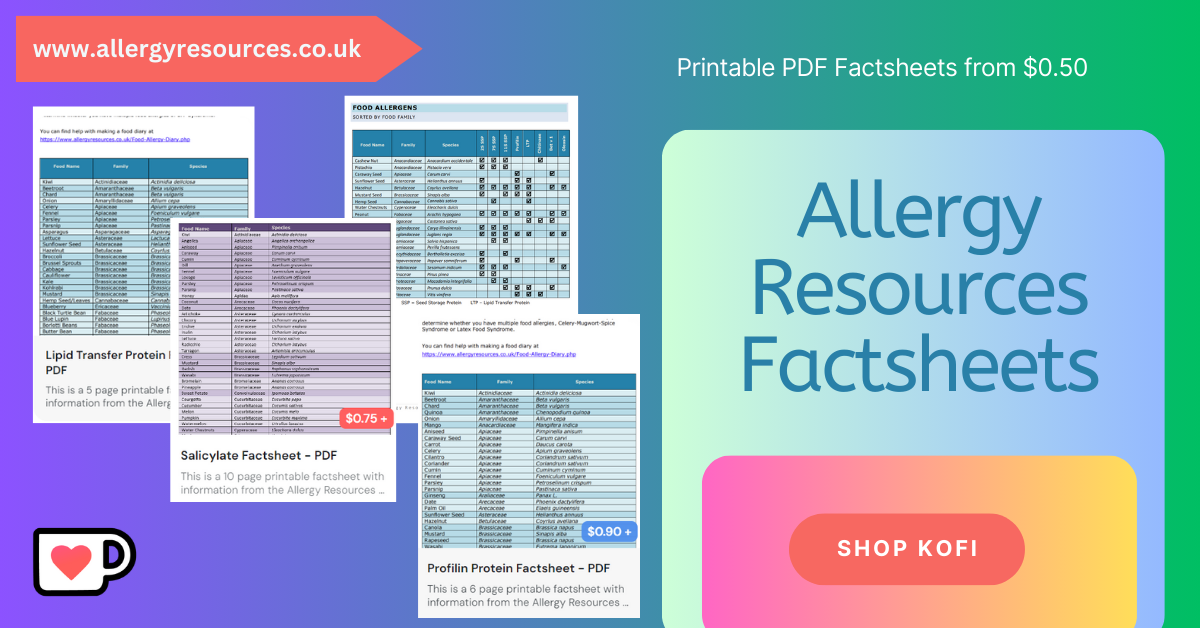 ANISEED ALLERGY
Key Allergens
Aniseed is a spice, also known as anis or anise. As a very rare allergy it is not well studied and there has been no confirmation of which allergens are causing the reactions.
Aniseed is in the
Apiaceae
family of plants, this family includes fennel, coriander (cilantro), celery and dill. Plants in this family contain
profilin proteins
which can cause allergic reactions in uncommon circumstances.
Allergic reactions are most likely to be caused by
Bet v 1-like proteins
, which cause reactions in people sensitised to birch tree pollen and give oral allergy type symptoms.
Aniseed oil (anise oil) contains the essential oil anethole, which may cause contact allergic dermatitis in some people.
Food Intolerances
Aniseed is a food high in
salicylates
. Salicylates have the potential to cause worsening of asthma, swelling, itching and hives as well as food intolerance symptoms in people who are sensitive to salicylates.
You can read more about
Food Intolerances
on the dedicated Food Intolerance Page.
Associated Syndromes
Allergy to aniseed is loosely linked to
Pollen Food Allergy Syndrome
. You may have Pollen-Food Allergy Syndrome if you suffer from aniseed allergy with oral allergy symptoms to 3 or more of the foods mentioned in the cross reactivity section.
Cross Reactivity
Aniseed is in the family Apiaceae, other spices in this family are coriander (cilantro), carrot, parsnip, caraway seed, celery, chervil, cumin, dill, fennel and parsley.

If sensitised to birch tree pollen you may have Pollen Food Allergy Syndrome and may also react to apple, carrot, kiwi, pear, peach, plum, nectarine, apricots, cherries, tomato, celery, potato, parsnip, pepper, dill, peas, fennel, hazelnut, walnut, almonds, peanuts, lentils and bean.

Note these food lists are not exhaustive, the most up to date information is on the Cross Reactivity Tool.




Resources
Websites
Articles and Journals
Let me know if you found any of these interesting or useful. If you spot an article or research that you think is interesting you can message me or tag me on Facebook or Twitter - links at the bottom of the page.