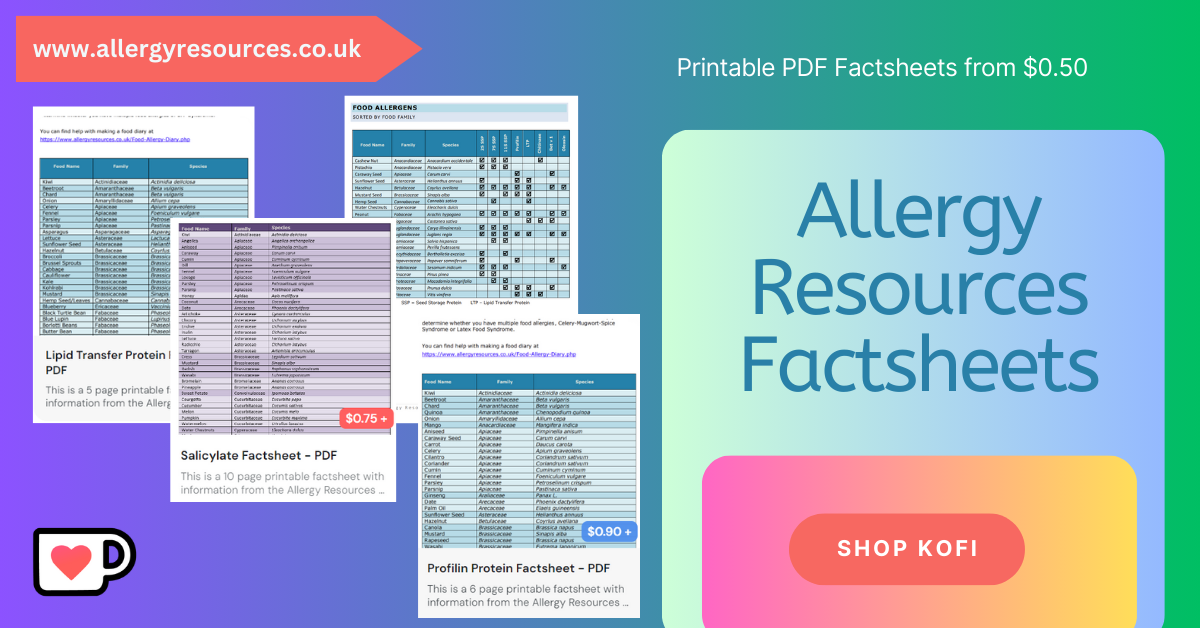 BUCKWHEAT ALLERGY
Key Allergens
Buckwheat is in the
Polygonaceae
family of plants. Other plants in this family include sea grapes, which are a coastal plant where the fruit is eaten or made into a jelly.
Buckwheat is not actually related to wheat as it is not a grass, but it produces grain like seeds which can be used to replace cereals.
Buckwheat does not contain any gluten, so is becoming a more popular ingredient and can be eaten by coeliacs.
There are two types of buckwheat defined on the WHO Allergen Database, common buckwheat and Tartarian Buckwheat.
Common buckwheat contains 4 food allergens. These include vicilin like proteins, also known as
7S seed storage proteins
. Fag e 2 is a
2S seed storage protein
. Common buckwheat also contains a
hevein-like
allergen, which is linked to Latex allergy. These allergens make buckwheat more like seeds than other cereals.
Tartarian buckwheat also contains a 2S seed storage protein and an
oleosin protein
, which are commonly found in nuts and seeds.
Food Intolerances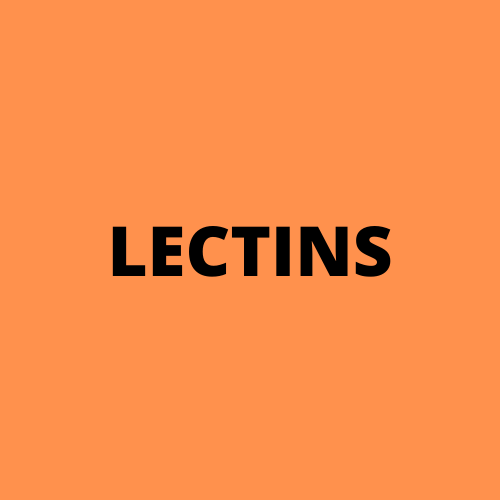 Buckwheat is a low FODMAP food if eaten in small quantities.
FODMAP
stands for
F
ermentable
o
ligosaccharides,
d
isaccharides,
m
onosaccharides
a
nd
p
olyols. Foods high in FODMAPs can cause symptoms of food intolerance, affecting the gastro intestinal system and this can be mistaken for a true IgE food allergy.
Buckwheat is a food low in
Salicylates
, so has the potential to cause gastrointestinal food intolerance symptoms in people who are sensitive to salicylates.
Buckwheat contains a moderate amount of
lectins
, another cause of food intolerance. Cooking foods with lectins makes them more digestible and can reduce the symptoms of food intolerance.
You can read more about
Food Intolerances
on the dedicated Food Intolerance Page.
Associated Syndromes
Cross Reactivity
Other food containing 2S albumin seed storage proteins are brazil nuts, canola oil, cashew nuts, castor beans, chickpeas, cocoa, soya beans, fenugreek, flaxseed, garbanzo beans, hazelnuts, kiwi, lemon, mustard, peanut, pecan, pine nuts, pistachio, poppy seeds, pumpkin, quinoa, rapeseed, sesame seeds, sichuan pepper, sunflower seeds, swede, tangerins, turnips and walnuts.
Other foods containing 7S seed storage proteins not mentioned above are lupin, chia seeds, coconut, lentils, macadamia nuts, mung beans and peas.
Oleosin proteins are also found in hazelnuts, palm oil, peanuts, quinoa and sesame.
Read more about
Grain Allergens and Pseudocereals
.
These food lists are not exhaustive, the most up to date information is on the Cross Reactivity Tool.
Resources
Websites
Articles and Journals
Let me know if you found any of these interesting or useful. If you spot an article or research that you think is interesting you can message me or tag me on Facebook or Twitter - links at the bottom of the page.