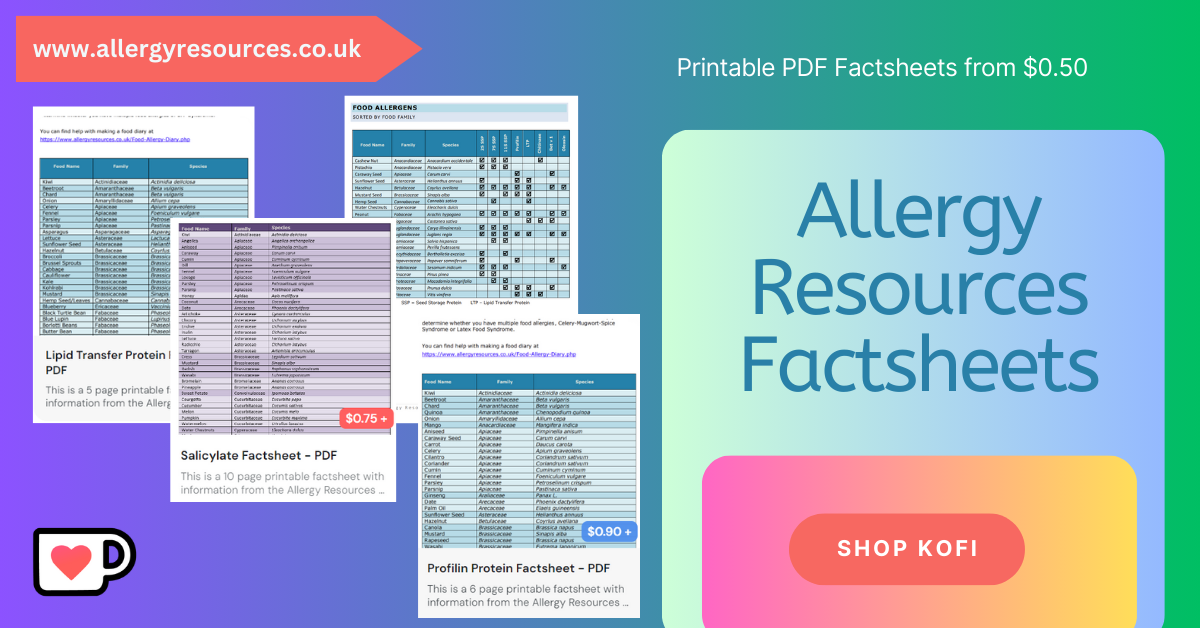 CINNAMON ALLERGY
Key Allergens
Cinnamon is a food in the Lauraceae family of plants. Avocado and bay leaves are also in this family of plants.

Cinnamon is a spice made by grounding the inner bark of the Cinnamomum trees.

No allergenic proteins have been identified in cinnamon, it is usually associated with allergic contact dermatitis due to the high concentration of essential oils it contains. It contains eugenol, a chemical compound which can cause contact allergies - it is found in the oil of the leaves and is the component that adds flavour and fragrance.


Food Intolerances
Cinnamon is a food high in
salicylates
. Salicylates have the potential to cause worsening of asthma, swelling, itching and hives as well as food intolerance symptoms in people who are sensitive to salicylates.
You can read more about
Food Intolerances
on the dedicated Food Intolerance Page.
Associated Syndromes
Cinnamon is strongly linked to allergic contact dermatitis due to eugenol and other essential oils.


Cross Reactivity
People suffering from contact dermatitis from cinnamon essential oils sometimes also have contact reactions from Balsam of Peru, cocoa leaves and Tolu balsam which can be common ingredients in cosmetics.
Other plants which contain eugenol include allspice, bay leaf, basil, clove, turmeric, marjoram, mace, nutmeg, pepper, ginger, oregano and thyme.
You can read more about cinnamon and related herbs and spices on the
Herb and Spice Page
. These food lists are not exhaustive, the most up to date information is on the Cross Reactivity Tool.
Resources
Websites
Allergen Enclyclopedia - Cinnamon Allergy
DermNet NZ - Allergy to Cinnamate
Science Direct - Cinnamon Extract
Histamine Food Intolerance List
ATP Science - Salicylate Foods
Articles and Journals
Allergic reactivity for different dilutions of eugenol in repeated open application test and patch testing, 2023
Cinnamon allergic contact cheilitis, 2023
Application of direct peptide reactivity assay for assessing the skin sensitization potential of essential oils, 2022
Biological Properties and Prospects for the Application of Eugenol — A Review, 2021
Eugenol allergy mimicking burning mouth syndrome, 2019
Cinnamon: A systematic review of adverse events, 2019
Cinnamon Spice and Everything Not Nice - Many Features of Intraoral Allergy to Cinnamic Aldehyde, 2015
Occupational allergic contact dermatitis from cinnamon including one case from airborne exposure, 2009
Contact Allergy to Cinnamon: Case Report, 2008
Contact allergy to spices, 1990
Let me know if you found any of these interesting or useful. If you spot an article or research that you think is interesting you can message me or tag me on Facebook, Instagram or Twitter - links at the bottom of the page.