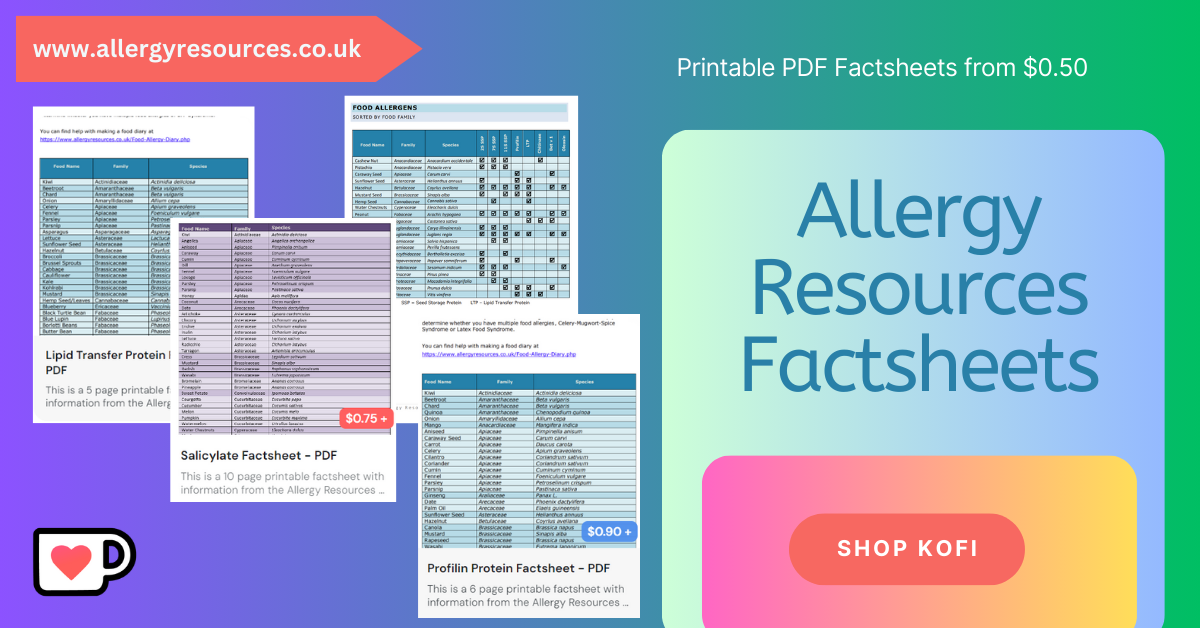 CLOVE ALLERGY
Key Allergens
Cloves are a spice in the Myrtaceae family of plants. Other foods in this family include guava, allspice and eucalyptus.

The cloves are the dried flowers of the Syzygium aromaticum trees. They are predominantly used in cooking, but are also used as a fragrance.

Oil from cloves contain eugenol, a chemical compound which can cause contact allergies - it is found in the oil of the leaves and is the component that adds flavour and fragrance.


Food Intolerances
Cloves is a low FODMAP food.
FODMAP
stands for
F
ermentable
o
ligosaccharides,
d
isaccharides,
m
onosaccharides
a
nd
p
olyols. Foods high in FODMAPs can cause symptoms of food intolerance, affecting the gastro intestinal system and this can be mistaken for a true IgE food allergy.
You can read more about
Food Intolerances
on the dedicated Food Intolerance Page.
Associated Syndromes
The eugenol in cloves is associated with allergic contact dermatitis.


Cross Reactivity
Other plants in the
Myrtaceae
family are guava, allspice and eucalyptus. If you react to cloves, you may also have an allergic reaction to some of these foods.
Other plants which contain eugenol include allspice, bay leaf, basil, cinnamon, turmeric, marjoram, mace, nutmeg, pepper, ginger, oregano and thyme.
These food lists are not exhaustive, the most up to date information is on the Cross Reactivity Tool.
You can read more about
herbs and spices
on the dedicated page.
Resources
Websites
DermNet NZ - Contact Dermatitis to Essential Oils
Articles and Journals
Allergic contact dermatitis from essential oil in consumer products: Mode of uses and value of patch tests with an essential oil series, 2023
Identification of allergens in Artocarpus heterophyllus, Moringa oleifera, Trianthema portulacastrum and Syzygium samarangense, 2023
Clove (Syzygium aromaticum) and eugenol toxicity, 2022
Biological Properties and Prospects for the Application of Eugenol — A Review, 2021
A negative breakdown test in a fragrance mix I-positive patient does not rule out contact allergy to its fragrance constituents, 2021
Eugenol allergy mimicking burning mouth syndrome, 2019
Contact allergy to essential oils: current patch test results (2000–2008) from the Information Network of Departments of Dermatology (IVDK), 2010
The significance of fragrance mix, balsam of Peru, colophony and propolis as screening tools in the detection of fragrance allergy, 2001
Contact allergy to spices, 1990
Let me know if you found any of these interesting or useful. If you spot an article or research that you think is interesting you can message me or tag me on Facebook, Instagram or Twitter - links at the bottom of the page.