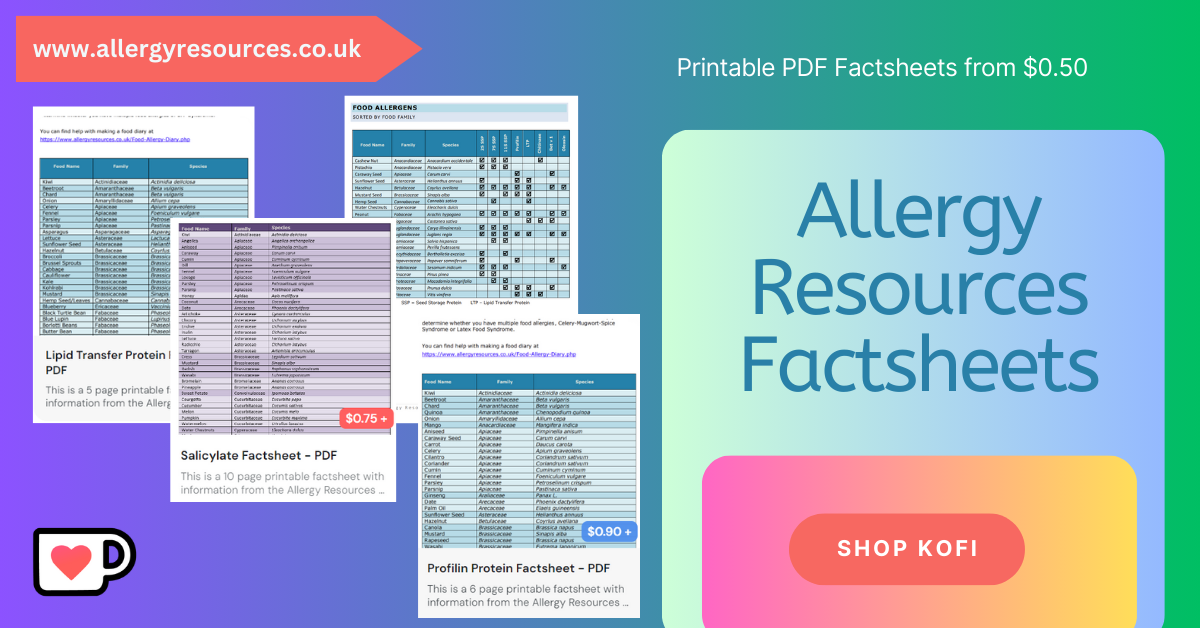 CURRY LEAF ALLERGY
Key Allergens
Curry leaf is harvested from the curry tree which is in the
Rutaceae
family of plants. Other plants in this family are citrus fruits including grapefruit, lemons, limes and oranges. The leaf is used for its flavour and smell, which makes it very popular in Indian and other South Asian cuisines. Other citrus fruits can be eaten, but the ones from the curry plant are an acquired taste. The seed of the curry plant is toxic to humans and should not be eaten.
Curry leaf should not be confused with curry powder which is a blend of other aromatic herbs and spices. The
FOOD ALLERGY INDEX
contains most of the spices included in curry mixes.
Curry leaf contains lots of fragrance compounds including cinnamaldehyde and cinnamal which can cause contact allergic dermatitis. It is especially linked to occupational contact dermatitis, with those who pick the leaves or cook a lot with them.
Food Intolerances
Curry leaf is a low FODMAP food in normal portions. FODMAP stands for
F
ermentable
o
ligosaccharides,
d
isaccharides,
m
onosaccharides
a
nd
p
olyols. Foods high in FODMAPs can cause symptoms of food intolerance, affecting the gastro intestinal system and this can be mistaken for a true IgE food allergy.
You can read more about
Food Intolerances
on the dedicated Food Intolerance Page.
Associated Syndromes
Curry leaf is associated with allergic contact dermatitis, likely linked to the aromatic chemicals it contains, most likely cinnamal.


Cross Reactivity
Curry is in the Rutaceae family of plants, if you are allergic to curry leaf you may also be allergic to grapefruit, lemon, lime, oranges, tangerines, goji berries, kumquat and Sichuan Peppers.

The most up to date information is on the Cross Reactivity Tool.




Resources
Websites
Science Direct - Murraya koenigii
Science Direct - Cinnamaldehyde
Articles and Journals
Allergic contact dermatitis of the eyelids: An interdisciplinary review, 2023
Nutraceuticals: role in metabolic disease, prevention and treatment, 2022
Phytochemical screening, total polyphenol, flavonoid content, in vitro antioxidant and antibacterial activities of Sri Lankan varieties of Murraya koenigii and Micromelum minutum leaves, 2021
Can the epoxides of cinnamyl alcohol and cinnamal show new cases of contact allergy? 2018
Curry leaves as alternative medicine in heavy medicine in heavy metal induced occupational health hazards, 2016
Contact Allergy Caused by Fragrance Mix and Myroxylon pereirae (Balsam Of Peru) – A Retrospective Study, 2011
Let me know if you found any of these interesting or useful. If you spot an article or research that you think is interesting you can message me or tag me on Facebook, Instagram or Twitter - links at the bottom of the page.