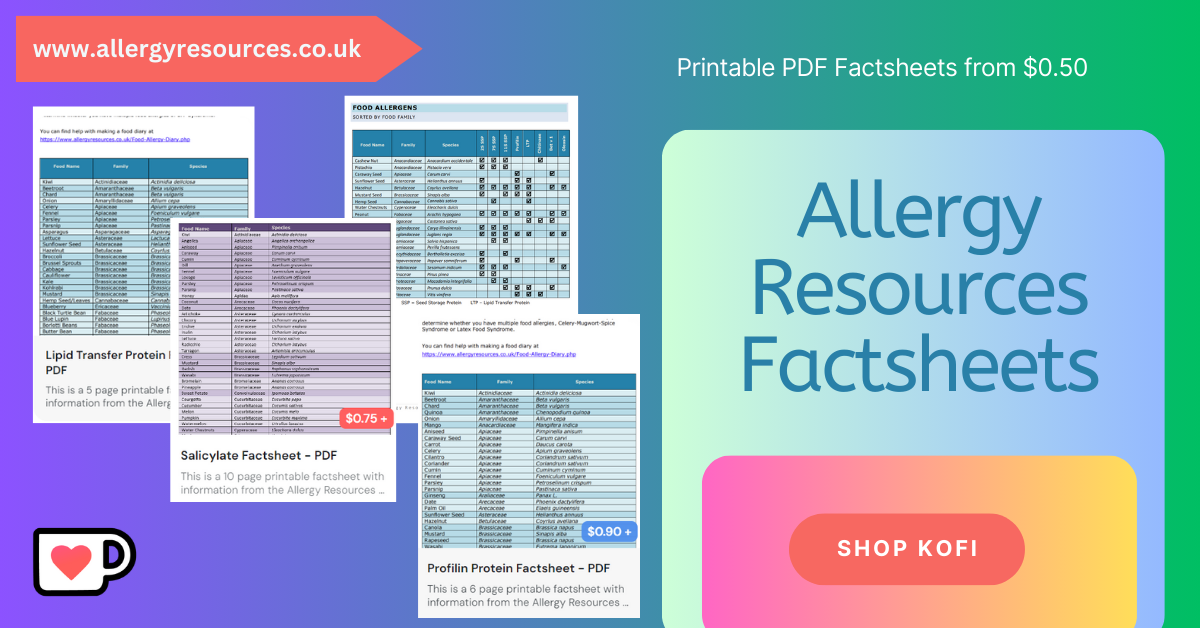 DURIAN FRUIT ALLERGY
Key Allergens
Durian fruits are in the
Malvaceae
family of plants. Other plants in this family include cocoa and okra. It is famously known for its strong unpleasant smell.
The smell given off by durian fruit is due to volatile sulphur compounds. You can read more on the
Sulphites
page.
There are no recorded allergens for durian fruits by the World Health Organization (WHO), because there have not been enough study into allergic effects from this food. If you are interested in what is needed by the WHO before they add an allergen to their allergen database you can check that out
HERE
.
Food Intolerances
Durian fruit is a low FODMAP food.
FODMAP
stands for
F
ermentable
o
ligosaccharides,
d
isaccharides,
m
onosaccharides
a
nd
p
olyols. Foods high in FODMAPs can cause symptoms of food intolerance, affecting the gastro intestinal system and this can be mistaken for a true IgE food allergy.
Durian fruit is a food high in
salicylates
. Salicylates have the potential to cause worsening of asthma, swelling, itching and hives as well as food intolerance symptoms in people who are sensitive to salicylates.
Durian fruit is one of the few foods that is high in
sulphites
when fresh. Sulphites are inorganic salts used in preservations and have the potential to cause symptoms of food intolerance to those sensitive to sulphites, this food intolerance is more common in asthmatics. An improvement in symptoms can be made with a change to a low sulphite diet.
You can read more about
Food Intolerances
on the dedicated Food Intolerance Page.
Associated Syndromes
Durian Fruit contains volatile sulphur compounds, which account for the smell of the fruit. For some people, foods high in sulphites can cause worsening of asthma symptoms.


Cross Reactivity
Durian Fruit is in the Malvaceae family of plants which include cocoa and okra, if you are allergic to durian you may also have problems when eating similar foods.


Resources
Websites
Articles and Journals
Resequencing of durian genomes reveals large genetic variations among different cultivars, 2023
Reactive Sulfur Species (RSS) in Physiological and Pathological Conditions and in Therapy, 2022
A Whiff of Sulfur: One Wind a Day Keeps the Doctor Away, 2022
Durian dermatitis, the world's first case report, 2016
A Review on Food Values of Selected Tropical Fruits' Seeds, 2015
Some unusual asthma triggers in tropical climes: an evidence-based review, 2014
Self‐reported hypersensitivity to exotic fruit in birch pollen‐allergic patients, 2003
Let me know if you found any of these interesting or useful. If you spot an article or research that you think is interesting you can message me or tag me on Facebook, Instagram or Twitter - links at the bottom of the page.