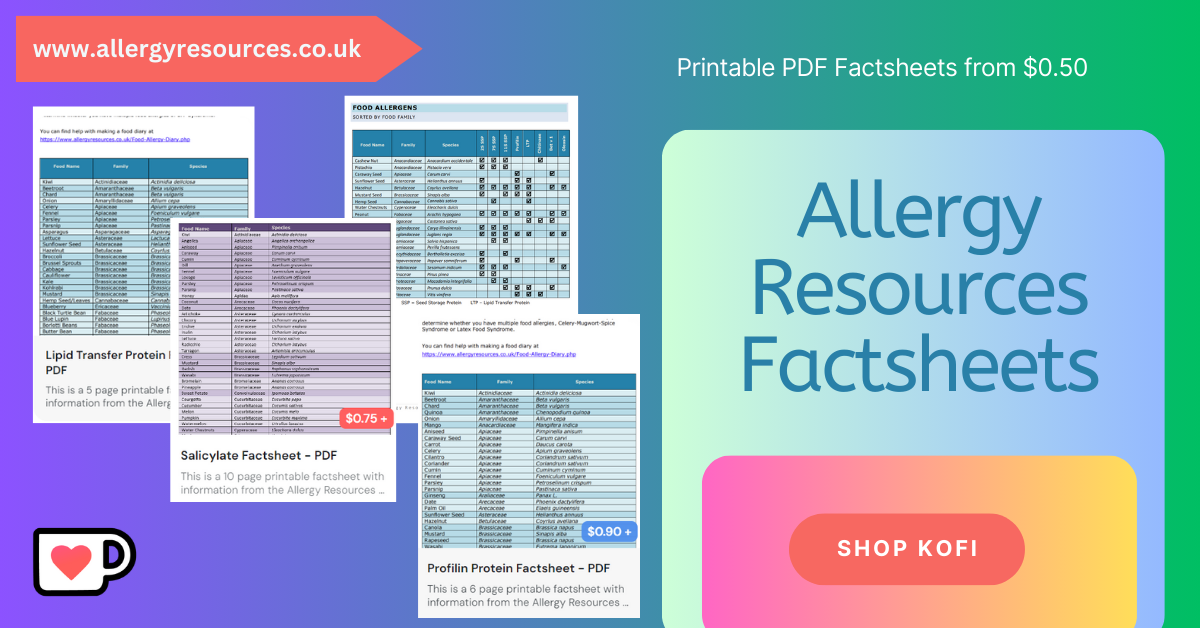 EUCALYPTUS ALLERGY
Key Allergens
Eucalyptus is a tree in the
Myrtaceae
family of plants. Other plants in this family include allspice, guava and cloves.
Eucalyptus leaves are used to make eucalyptus oils and are used in antiseptics, toothpastes and medicinal sweets.
There are no recorded allergens for eucalyptus by the World Health Organization (WHO), because there have not been enough study into allergic effects from this food. If you are interested in what is needed by the WHO before they add an allergen to their allergen database you can check that out
HERE
.
Food Intolerances
Eucalyptus is a food moderate in
salicylates
. Salicylates have the potential to cause worsening of asthma, swelling, itching and hives as well as food intolerance symptoms in people who are sensitive to salicylates.
You can read more about
Food Intolerances
on the dedicated Food Intolerance Page.
Associated Syndromes
Eucalyptus pollen is strongly associated with seasonal allergic rhinitis (hayfever).

The essential oils from eucalyptus leaves can cause allergic contact dermatitis.


Cross Reactivity
Other plants in the Myrtaceae family include allspice, guava and cloves. If you are allergic to any of these foods, you may also be allergic to eucalyptus.

These food lists are not exhaustive, the most up to date information is on the Cross Reactivity Tool.
br>


Resources
Websites
Allergen Encyclopedia - Eucalyptus
Science Direct - Eucalyptus Oil
ATP Science - Salicylate Foods
Articles and Journals
Allergic contact dermatitis from essential oil in consumer products: Mode of uses and value of patch tests with an essential oil series, 2023
Identification of allergens in Artocarpus heterophyllus, Moringa oleifera, Trianthema portulacastrum and Syzygium samarangense, 2023
Persistent contact dermatitis following use of laurel oil, 2022
Limonene and linalool hydroperoxides review: Pros and cons for routine patch testing, 2022
Safety and efficacy of combined essential oils for the skin barrier properties: In vitro, ex vivo and clinical studies, 2022
Airborne contact dermatitis from Eucalyptus pulverulenta 'Baby Blue' in a florist, 2088
Eucalyptus Pollen Allergy and Asthma in Children: A Cross-Sectional Study in South-East Queensland, Australia, 2015
Eucalyptus oil: contact allergy and safety, 2015
Let me know if you found any of these interesting or useful. If you spot an article or research that you think is interesting you can message me or tag me on Facebook, Instagram or Twitter - links at the bottom of the page.