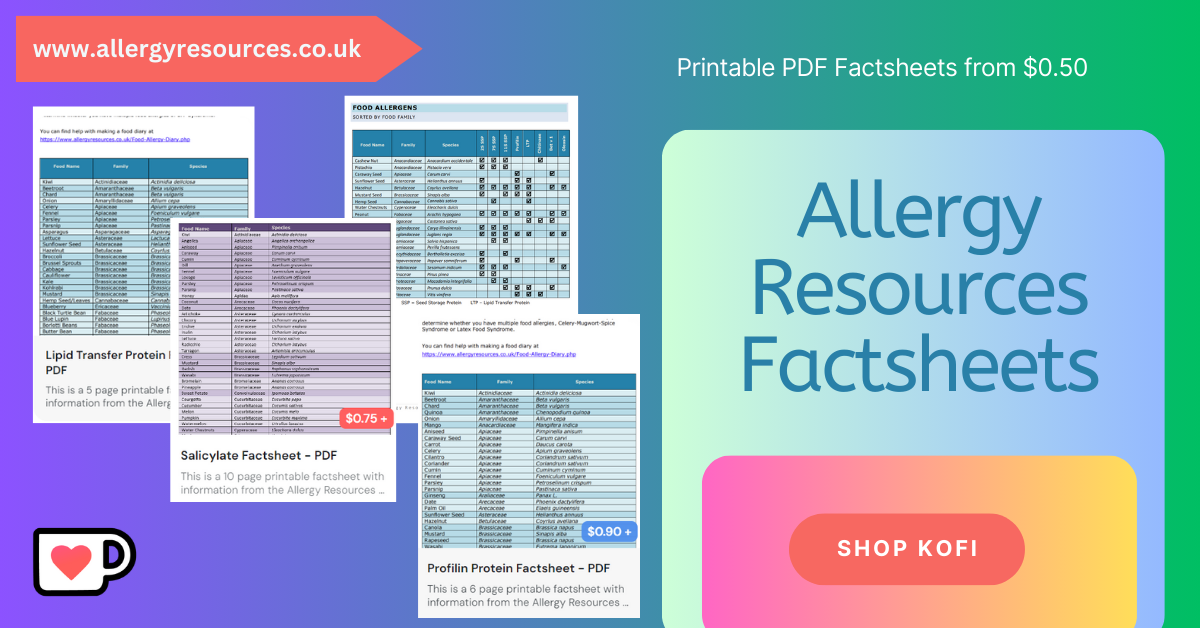 LEMONGRASS ALLERGY
Key Allergens
Lemongrass is a plant in the Poaceae family of plants. This makes is closely related to wheat, rye, oats and rice.

Lemongrass essential oils contain limonene amongst other irritating compounds. These can cause contact allergic reactions.


Food Intolerances
Lemongrass is a low FODMAP food.
FODMAP
stands for
F
ermentable
o
ligosaccharides,
d
isaccharides,
m
onosaccharides
a
nd
p
olyols. Foods high in FODMAPs can cause symptoms of food intolerance, affecting the gastro intestinal system and this can be mistaken for a true IgE food allergy.
Lemongrass contains a moderate amount of salicylates, but is usually eaten in small amounts.
Salicylates
have the potential to cause worsening of asthma, swelling, itching and hives as well as food intolerance symptoms in people who are sensitive to salicylates.
You can read more about
Food Intolerances
on the dedicated Food Intolerance Page.
Associated Syndromes
Lemongrass is not currently linked to any allergic syndromes.

As an essential oil, lemongrass is strongly associated with allergic contact dermatitis.

Even though lemongrass is technically in the grain family it does not contain gluten so is suitable for people with coeliac disease.


Cross Reactivity
Other plants in the
Poaceae
family of plants. Other plants in this family include barley, bamboo shoots, corn, durum wheat, millet, oat, rice, sorghum and wheat. If you have an IgE reaction to one or more of these foods you may also react to lemongrass. Read more about
Grain Allergens and Pseudocereals
.
These food lists are not exhaustive, the most up to date information is on the Cross Reactivity Tool.
Resources
Websites
DermNet NZ = Contact dermatits to essential oils
Science Direct - Cymbopogon citratus
Articles and Journals
Allergic contact dermatitis from essential oil in consumer products: Mode of uses and value of patch tests with an essential oil series, 2023
Contact sensitizations in massage therapists with occupational contact dermatitis: Patch test data of the Information Network of Departments of Dermatology, 2022
Naturally‐occurring dietary salicylates in the genesis of functional gastrointestinal symptoms in patients with irritable bowel syndrome: Pilot study, 2021
A negative breakdown test in a fragrance mix I-positive patient does not rule out contact allergy to its fragrance constituents, 2021
Contact allergy to citral and its constituents geranial and neral, coupled with reactions to the prehapten and prohapten geraniol, 2019
Let me know if you found any of these interesting or useful. If you spot an article or research that you think is interesting you can message me or tag me on Facebook, Instagram or Twitter - links at the bottom of the page.