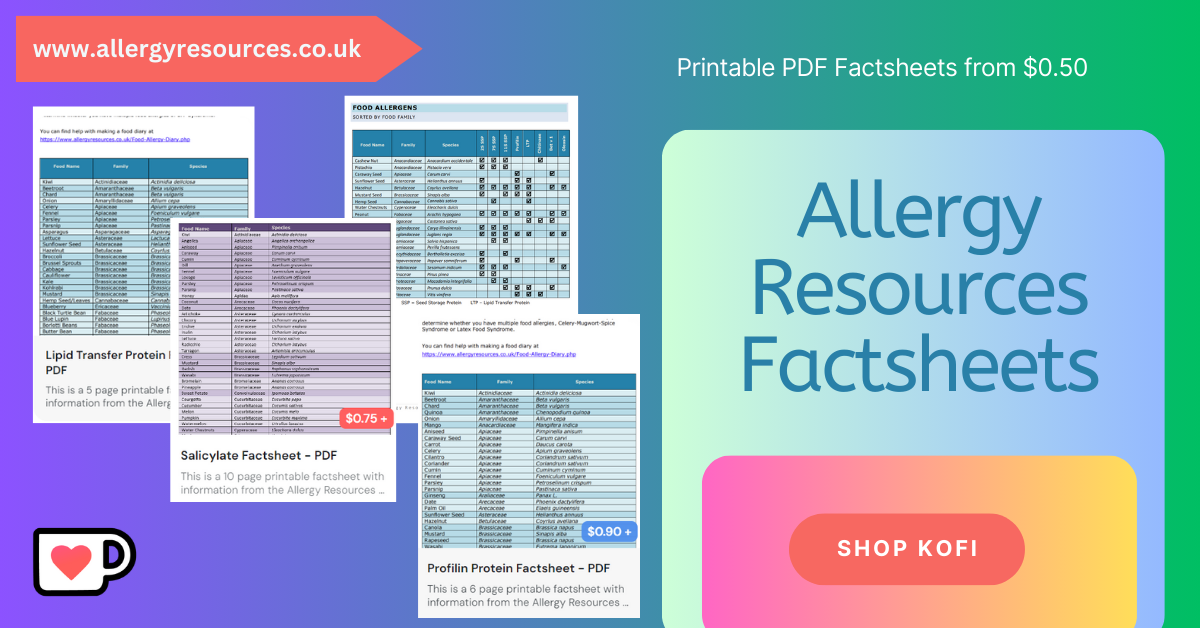 NETTLE POLLEN ALLERGY
Key Allergens
Nettles are plants in the genus
Urtica
, also known as stinging nettles, are most found across Europe and Asia. Most of the species have hair-like structures on them called 'trichomes', when these are touched they release a combination of chemicals that cause a stinging or burning sensation on the skin. This is where the term 'urticaria' comes from - a common allergy term to describe hives and rashes on the skin caused by allergens.
Skin reactions to nettles are a pseudoallergy as they are not caused by an allergenic protein, but by a combination of chemicals released by the plant in defense (including histamine and serotonin).
The leaves of nettles are often eaten in soups, pasta and salads or stewed to make a nettle tea. To ensure you deactivate the chemicals in the leaves you need to pick the leaves with gloves and then dry, freeze, steam or heat them to deactivate the toxin in the plant.
The pollen of the nettle plant is most likely to cause allergic reactions. Nettle pollen is present in the UK between June and September, peaking in June. This varies by country. It is considered to have moderate allergenicity unless in close proximity to a plant. When looking at pollen forecasts nettle pollen will often fall under the 'weed' category of pollen.
The main allergen in nettle pollen is a
thaumatin protein
. These are panallergens found in many foods and pollens.
Associated Syndromes
Nettle pollen allergy is strongly associated with seasonal allergic rhinitis (hayfever).

A nettle pollen allergy can also be linked to asthma, rhinoconjunctivitis and atopic dermatitis.


Cross Reactivity
Chilli, garlic, kiwi, apple, cherry, banana and peach all contain thaumatin proteins which have been defined as food allergens - if you react to nettle pollen you may not react to thaumatin allergens in foods and vice versa.

Thaumatin pollen allergens are found in Japanese cedar, olive tree, common cypress and common cedar trees. Thaumatin is also well documented as being present in Cannabis sativa, the plant processed to make cannabis and hemp.




Resources
Websites
University of Worcester - Pollen Calendar
Allergen Encyclopedia - Nettle
Pollen Allergy – Peak Seasons in the UK
Articles and Journals
Extraction of nettle (Urtica dioica L.) toxins under natural biting conditions, 2022
Management of patients with seasonal allergic rhinitis: Diagnostic consideration of sensitization to non-frequent pollen allergens, 2021
Nettle Allergy: a Review and Clinical Perspective, 2018
Urtica dioica pollen allergy: Clinical, biological, and allergomics analysis, 2016
Identification of Oxalic Acid and Tartaric Acid as Major Persistent Pain-inducing Toxins in the Stinging Hairs of the Nettle, Urtica thunbergiana, 2006
Let me know if you found any of these interesting or useful. If you spot an article or research that you think is interesting you can message me or tag me on Facebook, Instagram or Twitter - links at the bottom of the page.