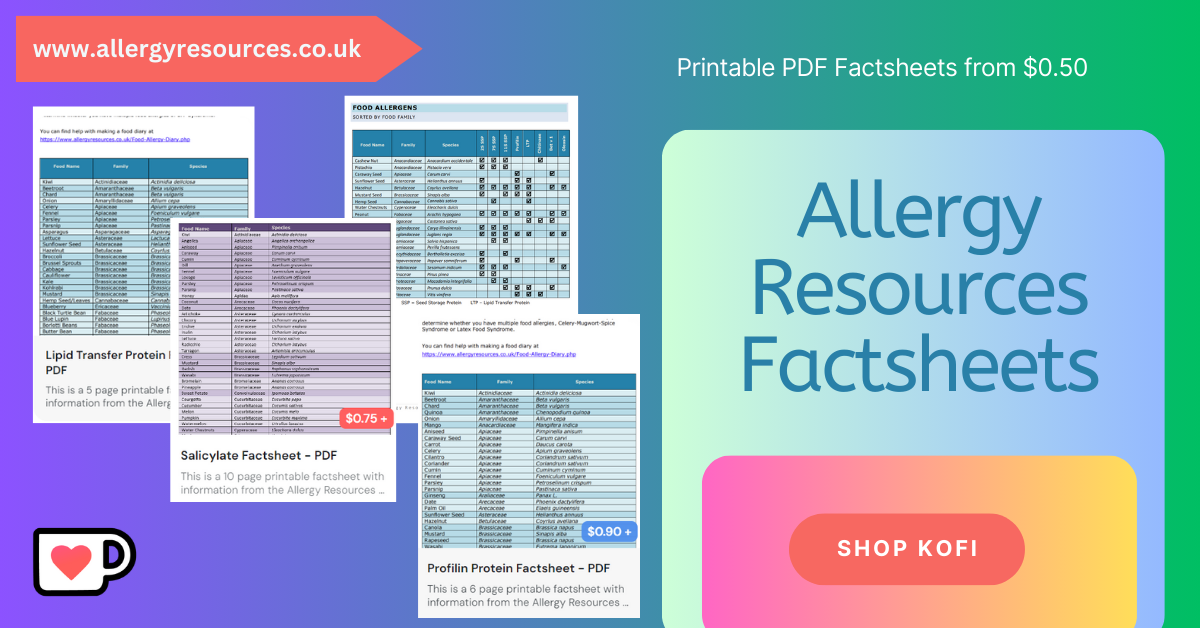 PERILLA ALLERGY
Key Allergens
Perilla is a herb in the
Lamiaceae
family of plants, other plants in this family include mint, lemon balm, lavender, oregano, rosemary, thyme and sage. It is also called perilla mint and wild basil. Perilla is used as an aromatic herb in many dishes and the seeds are a great source of polyunsaturated fatty acids.
Most allergic reactions to perilla are linked to perilla seeds, these are closely related to chia seeds.
The main allergen in perilla seeds is thought to be
oleosin proteins
. These are common seed and nut allergens, they are very resistant to heat, so can still cause allergic reactions after cooking.
Food Intolerances
Perilla is a low FODMAP food.
FODMAP
stands for
F
ermentable
o
ligosaccharides,
d
isaccharides,
m
onosaccharides
a
nd
p
olyols. Foods high in FODMAPs can cause symptoms of food intolerance, affecting the gastro intestinal system and this can be mistaken for a true IgE food allergy.
Perilla is a food moderate in
salicylates
. Salicylates have the potential to cause worsening of asthma, swelling, itching and hives as well as food intolerance symptoms in people who are sensitive to salicylates.
You can read more about
Food Intolerances
on the dedicated Food Intolerance Page.
Associated Syndromes
Perilla and perilla seed are not currently associated with any allergenic syndromes.


Cross Reactivity
Other foods in the Lamiaceae family include lavender, lemon balm, mint, basil, marjoram, oregano, rosemarychia seed, sage and thyme. If you are allergic to these herbs then you may also want to avoid eating perilla and it's seeds.

Oleosins are found in peanuts, quinoa, sesame seeds, buckwheat and walnut.

Note these food lists are not exhaustive, you can find the most up to date information on the Cross Reactivity Tool.




Resources
Websites
Science Direct - Perilla frutescens
Articles and Journals
Clinical and Immunological Characterization of Perilla Seed Allergy in Children, 2023
New arrivals in anaphylaxis to foods, 2023
Perilla seed allergy: A systematic analysis of clinical and immunological profiles, 2022
Perilla seed allergy in children: Cosensitization and cross-reactivity with sesame seed, 2022
Perilla frutescens: A Rich Source of Pharmacological Active Compounds, 2022
Health effects of omega-3,6,9 fatty acids: Perilla frutescens is a good example of plant oils, 2011
Two cases of anaphylaxis caused by perilla seed, 2006
Let me know if you found any of these interesting or useful. If you spot an article or research that you think is interesting you can message me or tag me on Facebook, Instagram or Twitter - links at the bottom of the page.