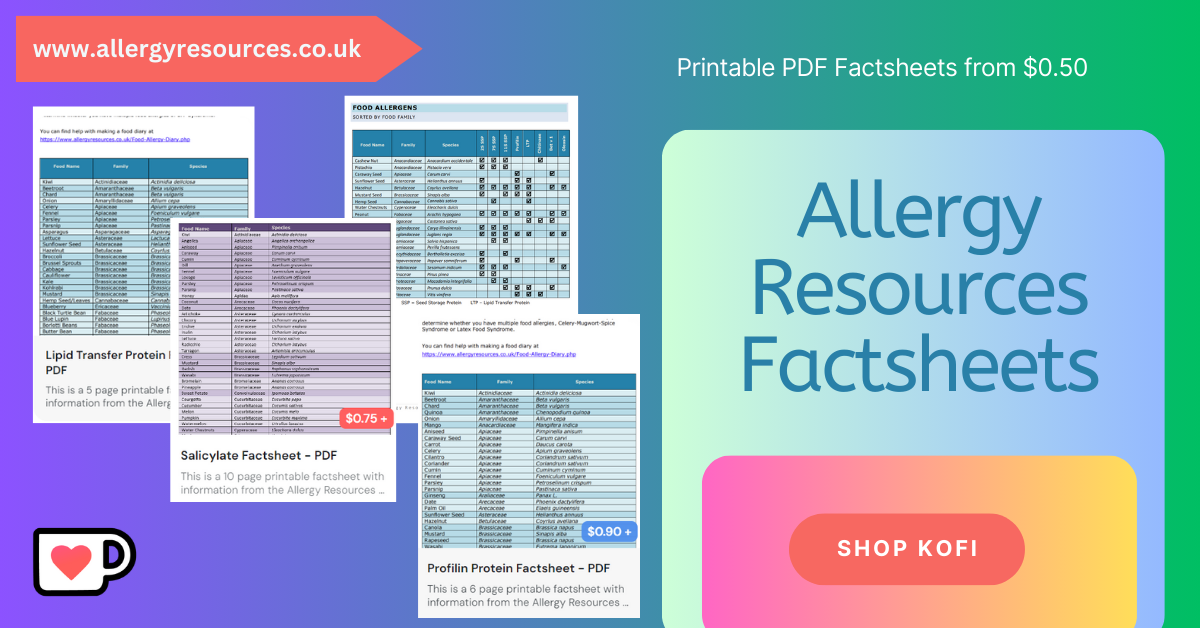 PINK PEPPERCORN ALLERGY
Key Allergens
Pink peppercorns are dried berries harvested from a plant in the
Anacardiaceae
family of plants. Other plants in this family include cashew nuts, mango and pistachios. This is definitely a food of note for people with severe tree nut allergies to cashew or pistachios.
Note that pink peppercorns are from a different family of plants to
black pepper
, which is the same plant as green, white and red peppercorns. Pink peppercorns are sometimes added to pepper blends (with different coloured peppercorns), which should be noted by those with severe tree nut allergies.
The pollen from the Pepper tree is allergenic and can cause allergic rhinitis and worsening of asthma symptoms in some people.
When looking at cross reactivity studies have shown that pink peppercorns contain
2S seed storage proteins
and
11S seed storage proteins
. This potentially makes them cross reactive with other tree nut and peanut allergens.
Food Intolerances
Pink peppercorns are a low FODMAP food, especially when eaten in small amounts.
FODMAP
stands for
F
ermentable
o
ligosaccharides,
d
isaccharides,
m
onosaccharides
a
nd
p
olyols. Foods high in FODMAPs can cause symptoms of food intolerance, affecting the gastro intestinal system and this can be mistaken for a true IgE food allergy.
You can read more about
Food Intolerances
on the dedicated Food Intolerance Page.
Associated Syndromes
Pink peppercorn is not currently associated with any allergic syndromes.


Cross Reactivity
If you are allergic to pink peppercorns you may want to be cautious around other closely related foods in the Anacardiaceae family of plants, which includes cashew nuts, mango and pistachios.

Other foods which contain 2S seed storage proteins include tree nuts, peanuts, buckwheat, chickpeas, fenugreek, flaxseed, poppy seeds, sesame seeds and quinoa.

Foods containing 11S seed storage proteins not mentioned above include amaranth, kiwi, mustard and soya beans.

Note these food lists are not exhaustive. The most up to date food lists for all allergens are on the Cross Reactivity Tool. Click below to find out more.




Resources
Websites
Allergen Encyclopedia - Peppertree
Pollen Library - Schinus molle
Articles and Journals
Unusual and Unexpected Allergic Reactions Can Be Unraveled by Molecular Allergy Diagnostics , 2021
Cracking the cashew nut : Strategies to identify novel allergens, 2020
Cross-reactivity of pink peppercorn in cashew and pistachio allergic individuals, 2019
Food-Induced Anaphylaxis: Role of Hidden Allergens and Cofactors, 2019
Pink peppercorn: A cross-reactive risk for cashew- and pistachio-allergic patients, 2019
IgE Cross-Reactivity of Cashew Nut Allergens, 2018
Can Someone With a Nut Allergy React to Mangoes or Peppercorns? 2016
A Rare Case of Food-induced Anaphylaxis to Pink Peppercorns, 2012
Let me know if you found any of these interesting or useful. If you spot an article or research that you think is interesting you can message me or tag me on Facebook, Instagram or Twitter - links at the bottom of the page.