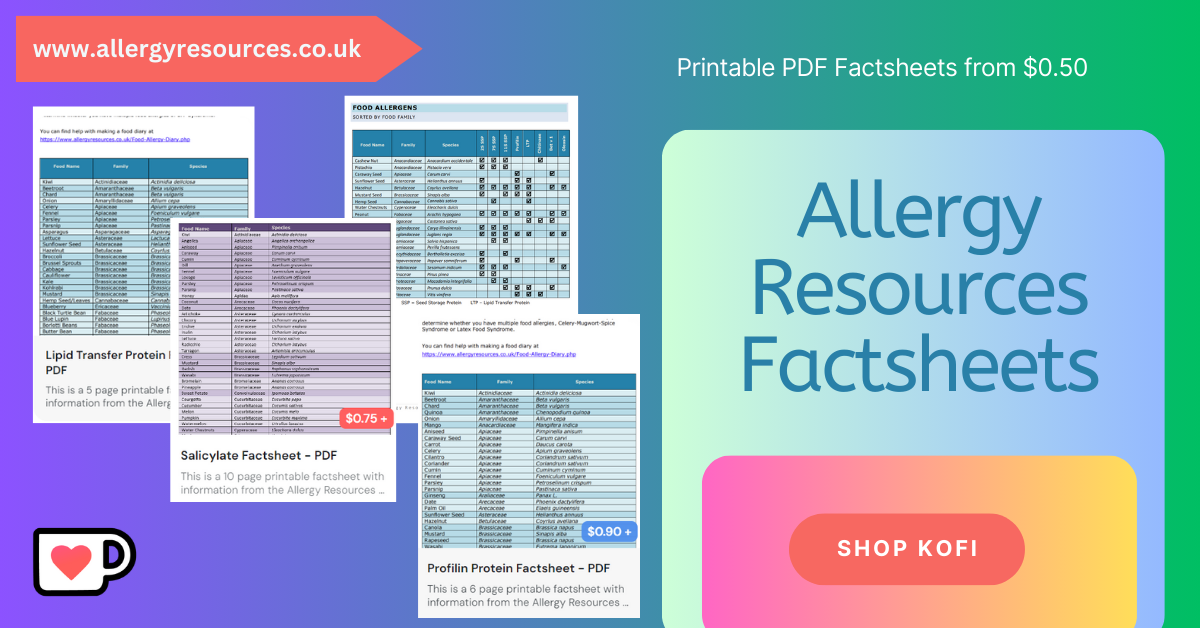 BERGAMOT ALLERGY
Key Allergens
Bergamot is a citrus fruit in the
Rutaceae
family of plants. Other plants in this family include lemons, limes, grapefruits, oranges and sichuan pepper.
The fragrant oil from the skin of the fruit is used as an essential oil and the fruit itself is used in marmalades and to flavour Earl Grey and Lady Grey teas.
The fruit bergamot is not to be mistaken with the herb bergamot, also called bee balm, which is a plant in the
Lamiaceae
family of plants.
Like most other citrus fruits contain
furanocoumarins
. These chemicals can get on the skin and in combination with ultraviolet light (sunlight) can cause a sunburn like rash. Furanocoumarins are found in higher concentrations in fresh herbs and are natural irritants which can cause allergic contact dermatitis. This is more common in occupations where you are frequently coming into contact with the food, like chefs, cooks, growers and pickers.
Food Intolerances
Citrus fruits are low FODMAP foods.
FODMAP
stands for
F
ermentable
o
ligosaccharides,
d
isaccharides,
m
onosaccharides
a
nd
p
olyols. Foods high in FODMAPs can cause symptoms of food intolerance, affecting the gastro intestinal system and this can be mistaken for a true IgE food allergy.
You can read more about
Food Intolerances
on the dedicated Food Intolerance Page.
Associated Syndromes
Oil of bergamot has been linked to allergic contact dermatitis, due to the high level of essential oils it contains.

Like lemons and limes, bergamot is associated with phytophotodermatitis. This is a skin condition that occurs when a person gets the juice from the fruit on the skin and doesn't wash it off. The furocoumarins in the juice of the fruit are activated by the sun and cause an itchy rash on the skin.


Cross Reactivity
Other plants in the Rutaceae family include curry leaf and sichuan pepper. Other plants in the Citrus genus include grapefruit, kumquat, lemon, lime, orange and tangerine.


Resources
Websites
Contact Dermatitis Institute - Oil of Bergamot
Articles and Journals
Phytophotodermatitis due to a Citrus-Based Hand Sanitizer: A Case Report, 2022
Bergamot Oil: Botany, Production, Pharmacology, 2021
Botanical Briefs: Phytophotodermatitis is an occupational and recreational dermatosis in the limelight, 2021
Gut Metabolism of Furanocoumarins: Proposed Function of Co O-Methyltransferase, 2020
Phytophotodermatitis in a butterfly enthusiast induced by Common Rue, 2020
Neuropharmacology of the essential oil of bergamot, 2010
Accidental bullous phototoxic reactions to bergamot aromatherapy oil, 2001
Let me know if you found any of these interesting or useful. If you spot an article or research that you think is interesting you can message me or tag me on Facebook, Instagram or Twitter - links at the bottom of the page.