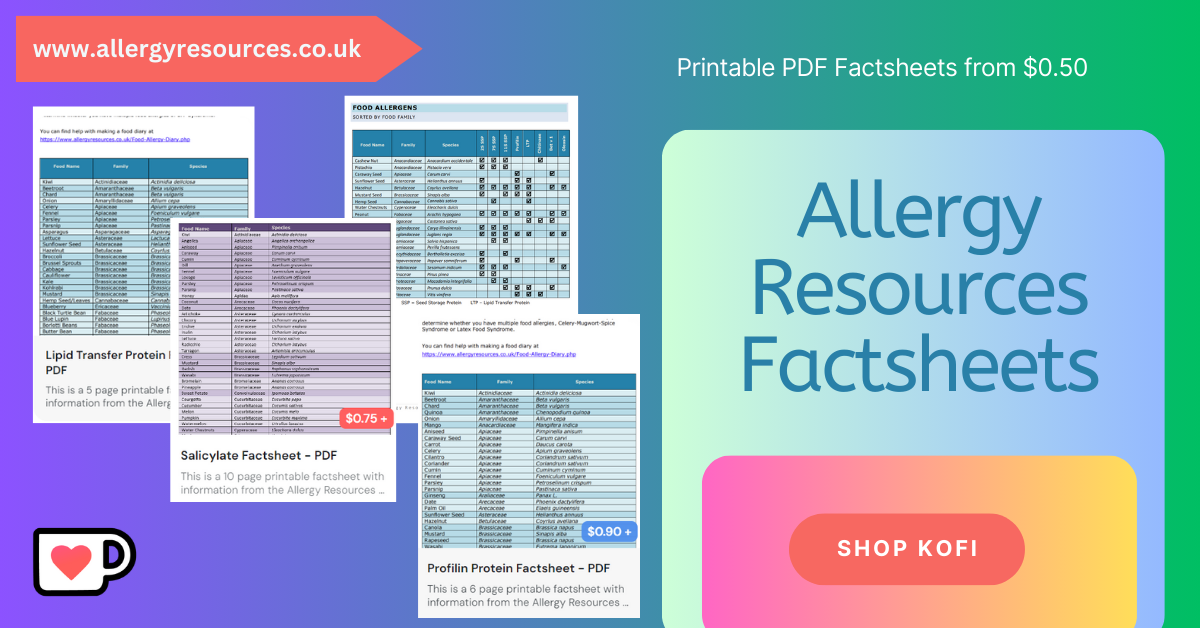 HENNA ALLERGY
Key Allergens
Henna is a dye used on the skin or hair to give a temporary change. It is made from leaves from the henna tree which is a plant in the
Lythraceae
family of plants. This family include lots of flowering plants as well as pomegranate and water caltrop (also sometimes called water chestnut).
The dried leaves of the plants are ground into a powder and this can be made into a paste to use as a dye. Essential oils are sometimes added to paste to improve the longevity of the stain. Some of these essential oils include tea tree and
lavender
, they contain monoterpenes, which can act as an irritant on the skin.
Henna is always orange when first put on the skin and then dries to a dark brown. Senna, another natural dye made from a
legume
plant can be mixed into the paste to make even darker shades. Senna when used alone makes red or blonder shades.
Henna on it's own is not usually associated with allergy, but
black henna
is henna mixed with paraphenylenediamine (PPD) and this component is the most common cause of contact allergic reaction with this type of dye.
Allergic reactions to henna on it's own has been noted to be more frequent in people who have a G6PD (Glucose-6-phosphate dehydrogenase) enzyme deficiency. This mutation is on the X gene, so is more commonly linked to men than women (as they only have one X gene compared to the two women have). This will cause more severe anaemia symptoms and contact allergic skin reactions.
Associated Syndromes
Henna is often associated with contact allergic dermatitis, this is usually from the essential oils added to the henna paste mix or in the case of black henna, from the PPD.

When the henna paste is made with lemon juice rather than water, this can cause phytophotodermatitis. This is a skin condition that occurs when a person gets the juice from the fruit on the skin and doesn't wash it off. The furocoumarins in the juice of the fruit are activated by the sun and cause an angry red rash on the skin.


Cross Reactivity
Other things which contain paraphenylenediamine include some hair dyes as well as eye brow and eye lash tints. If you have had an allergic reaction to black henna you will need to check ingredients on these type of products to avoid them in the future.

You can find the most up to date information on the Cross Reactivity Tool.




Resources
Websites
DermNet NZ - Paraphenylenadiamine
British Skin Foundation - Black Henna Tattoos
DermNet NZ - Phytophotodermatitis
Articles and Journals
A mechanistic analysis of henna in G6PD deficiency patients, 2023
Potential for Allergic Contact Dermatitis in Popular Hair Care Practices and Ingredients, 2023
Allergic Contact Dermatitis to Temporary Black Henna Tattoo Due to Sensitization to Para-Phenylenediamine, 2020
Mixed Bullous-Eczematous Contact Dermatitis From a Black Henna Tattoo in an African American Female With Sickle Cell Disease With Post-Dermatitis Pain, 2020
Are Henna Tattoos Harmless? Report of Clinical Cases, 2019
Allergic Contact Dermatitis Due to Paraphenylenediamine: An Update, 2018
Para-phenylenediamine allergy: current perspectives on diagnosis and management, 2017
Hypersensitivity reactions due to black henna tattoos and their components: are the clinical pictures related to the immune pathomechanism? 2017
An Allergic Reaction to Henna Used in a Traditional Painting Ceremony, 2016
Side-effects of henna and semi-permanent 'black henna' tattoos: a full review, 2013
Allergic contact dermatitis to pure henna, 2009
Let me know if you found any of these interesting or useful. If you spot an article or research that you think is interesting you can message me or tag me on Facebook, Instagram or Twitter - links at the bottom of the page.